What is Neem?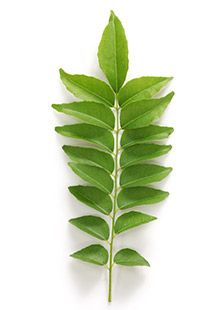 Endemic to the Indian sub-continent, neem (Azadirachta indica) is an evergreen tree that has long been a staple of traditional Ayurvedic wellness practices. Neem oil is a vegetable oil pressed from the fruit and seeds of this tree that is found in many cosmetics and skin care products today.
What does Neem Oil do?
Piping Rock's 100% pure Neem Oil delivers this fatty acid-rich oil in an easy-to-use dropper! Each drop naturally nourishes and hydrates the skin, supporting a radiant complexion and luxurious softness. Since neem has a natural garlic-like smell, add your favorite essential oils to truly make this product your own!
How do I get started?
For adults, apply two (2) to three (3) drops of our 100% pure Neem Oil to the skin and gently massage until absorbed. Neem oil can also be added to any lotion or to shampoo and conditioner to promote soft, manageable hair.
Piping Rock's Promise:
We proudly offer you our ever-growing selection of Vitamin & Supplement products designed to help you achieve your wellness goals at the lowest cost in the industry! The beauty lies in the depth of our assortment. Piping Rock carries hundreds of Vitamin & Supplement products for Men & Women's Health. We offer capsules, powders, softgels, liquids, organic formulas and much more. Our products are stacked with premium ingredients, sourced from all over the globe. Our robust product line is evolving every day to meet your wellness needs!
Other Sizes
Related Products