What is CoQ-10?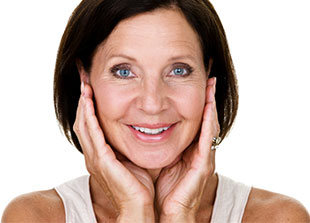 Naturally found in nearly every cell of your body, CoQ-10 is a vitamin-like substance that is a must-have in every beautifying routine! A powerful antioxidant, the levels of CoQ-10 naturally decline in your body as you age, which is why it is such a popular supplement to support youthfulness and vitality. Piping Rock is excited to bring you this legendary anti-aging skin supporter in an easy-to-use topical cream!
What does CoQ10 Cream do?
We understand the desire to keep your skin soft, supple and wrinkle-free as you age. Our CoQ-10 cream helps to diminish the appearance of fine lines and wrinkles while immersing each cell in luxurious hydration. It's time to say good-bye to crow's feet, laugh lines and a stale complexion, and hello to the uplifting bliss of delightfully radiant skin! This non-greasy cream is suitable to wear underneath sunscreen and make-up.
Piping Rock's Promise:
We proudly offer you our evolving selection of Beauty & Personal Care products at the best value in the industry! From Clay Powders, to Organic Certified Coconut Oil, Biotin & Keratin Supplements, soothing Creams, Serums & More, we have you covered. We offer an endless variety of favorites that's always evolving to meet every unique beauty trend. Our formulas are crafted through environmentally-friendly practices with Cruelty-Free testing and rigid safety standards.
Other Sizes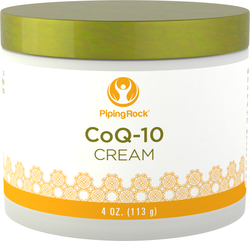 Related Products